Print Fulfillment
A Print Fulfillment partner must be reliable and offer precision execution. Federal Direct has been providing effective fulfillment solutions to it's clients for more than five decades.
From complex kitting projects to sophisticated POD and Pick/Pack programs, we can design a solution for your most challenging programs!
Print Fulfillment & Warehousing Services
Client Access & Control Features
Technology & Experience
Web Storefronts
Print Fulfillment, Mailing & Warehouse Services
Federal Direct's production and distribution facility is conveniently located in Torrington, CT.
SOC 2 Certified, we have over 200,000 sf of secure print production with an integrated fulfillment center. We utilize the latest in digital print technology, combined with decades of experience. Contact us now and we will help create a unique solution for your program or project.
Experience managing robust Digital Print Fulfillment programs
POD, business-rules driven Direct Mail Fulfillment
Reliable Product Fulfillment
Complex, On-Demand Kitting
Pre-Kitting and Pick-pack
Personalized unboxing experience packaging
Number-Controlled Documents
Full pallet storage and distribution
Client Access
& Control Features
Whether your fulfillment objective involves Print, Product, or Mail Fulfillment, Federal Direct has the systems and experience to help clients design customized programs to fit their specific needs.
Our on-line FDAccess technology platform provides clients with real-time 24 x 7 access to their program or project, including
Tiered-Permission User accounts with secure log-in
Automatic email confirmation of orders
Product Thumbnails and Close-up views
Min/Max, Frequency rules, by product
Budget Control by cost center or Product
Management Over-ride process for rejected orders
Customized on-line Dashboards
Customized SQL data-query
Experience and Technology
Operating a successful Print Fulfillment organization requires a blend of technological ability with the knowledge and skills only experience can provide.
At Federal Direct, we have the tools and expertise your project or program require:
Our FDAccess integrated technology platform is used by Fortune 100 clients to manage their fulfillment programs.
Federal has over 50 years of fulfillment experience assisting clients with their print and product fulfillment programs.
Establishing ourselves in the 80s as a leading print and product fulfillment provider, our ongoing relationship with the Pharmaceutical and Insurance industries grew substantially.
Today, we provide large-scale Print, Product, and Direct Mail fulfillment programs for Fortune 100 clients in the Insurance, Health Care, Pharma and Retail industries.
Web Storefronts,
Dashboards, and more
Whether it's seamless e-commerce, or team-accessible project management systems, Federal Direct's FDAccess platform provides endless options for submitting and managing your work to our Print Fulfillment Center.
A cloud-based technology platform, it provides on-line access to robust, turn-key solutions for clients:
Web-storefronts:

Allow users to purchase goods or services
Provides images of the product
Personalize and order products on-line
Place Print-On-Demand (POD) orders
Request branded promotional products

Client Dashboards to access customized inquiries
EDI and IVR ordering systems
Secure, encrypted SFTP file transfers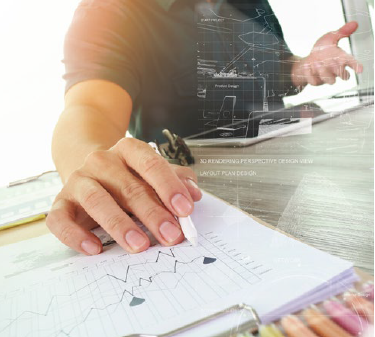 To see some success stories
of our work, and how well our print fulfillment center works, click below.
See Case Studies